Vizcaya has always been a playground for us as photographers, because it has so much to offer. From the beautiful mansion that's an iconic place to visit in South Florida, to the gorgeous manicured gardens that are always breathtaking to see.
When we bring our clients here, we love seeing their reactions. When they see the new scenes for their photo shoot, even though Vizcaya is one place for their photoshoot, it truly offers so many different scenarios. The bay is definitely one of our favorites, along with the European vibes that you can't get anywhere else but in Vizcaya Museums and Gardens (or Italy, if you want to take a 10-hour flight with us!).
Yesenia & Jason have been married for 20 years, and we're thrilled to have been able to celebrate part of their 20th anniversary in this special setting. They shared with us that their wedding photos were not what they were expecting, so they were hoping to keep memories for their children that they'll be proud to show off. We hope that we did that for you guys! It was truly an honor serving you, and seeing these amazing and incredible memories come to life. Enjoy some of our favorites from this Vizcaya portrait session (and more tips below on how you can create amazing memories in Vizcaya towards the end of the photos!).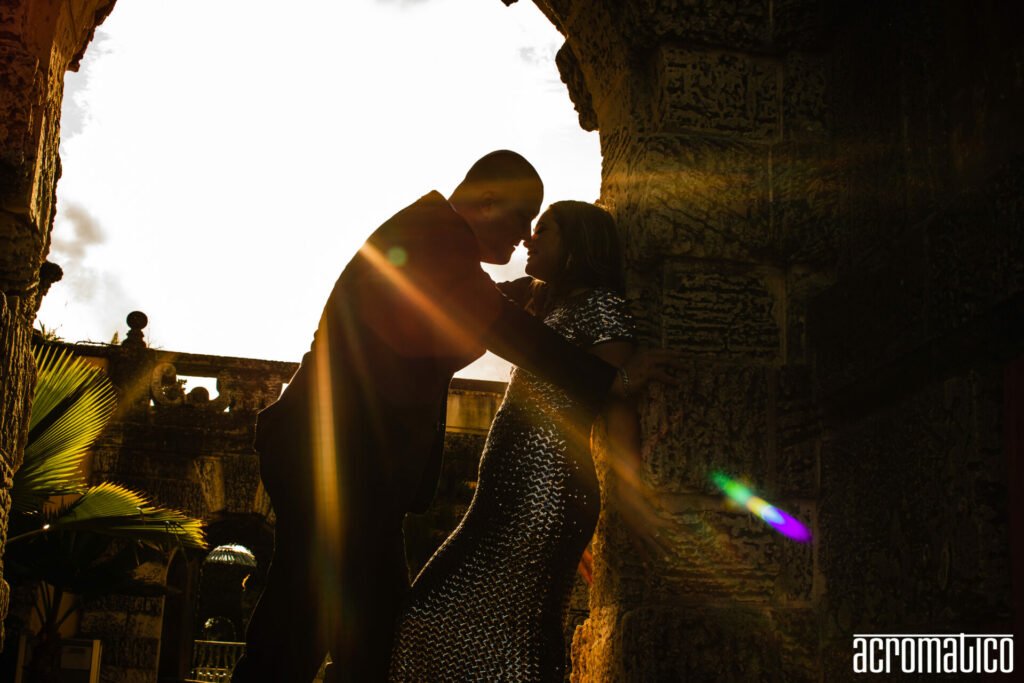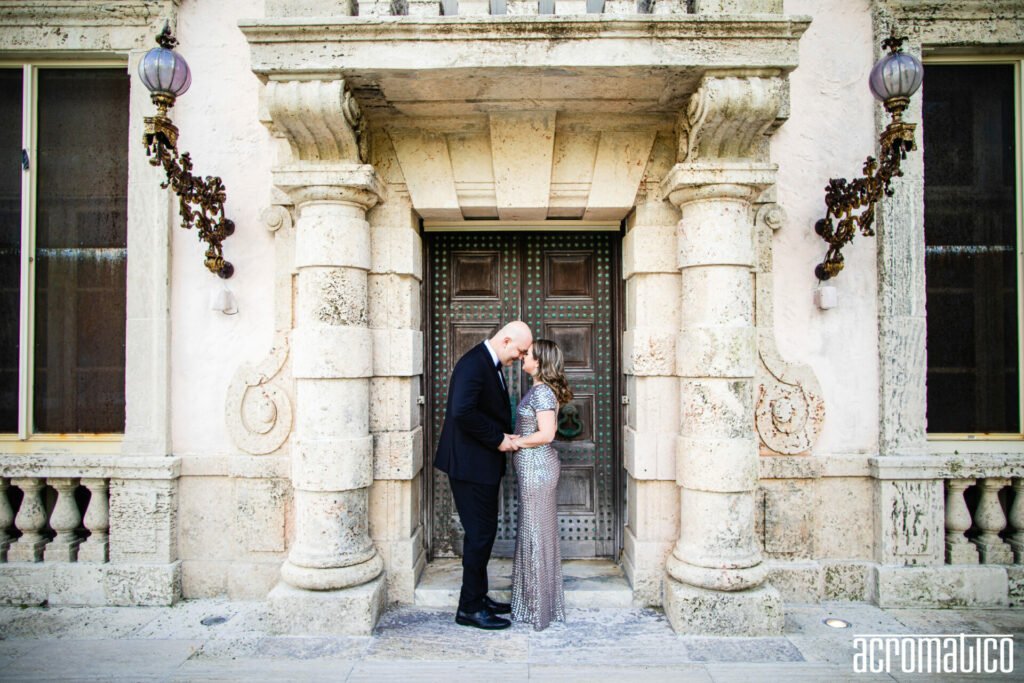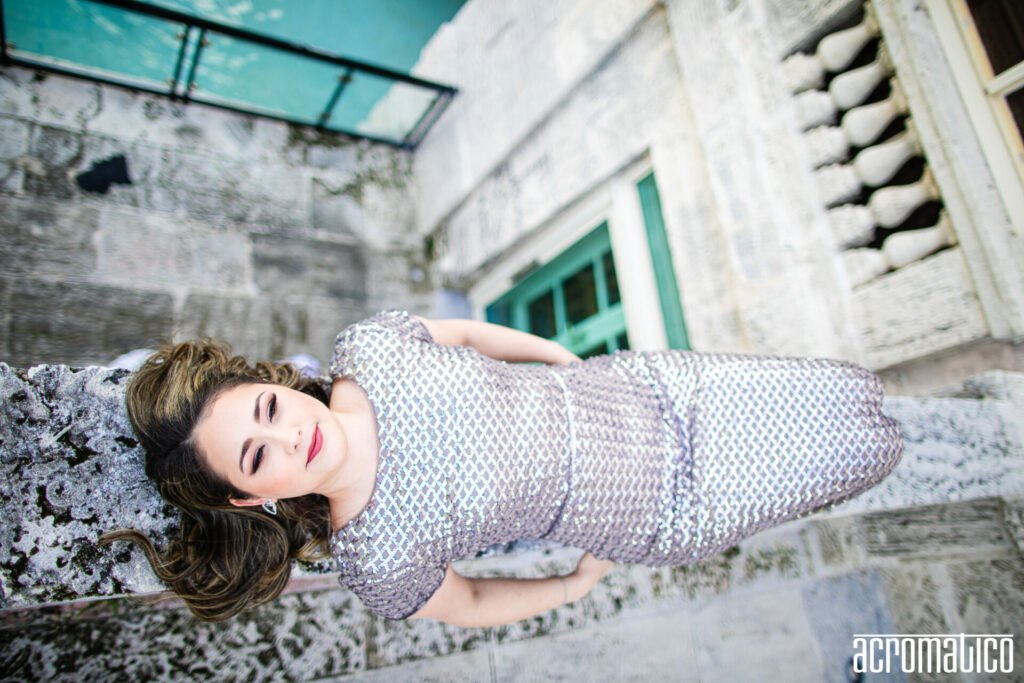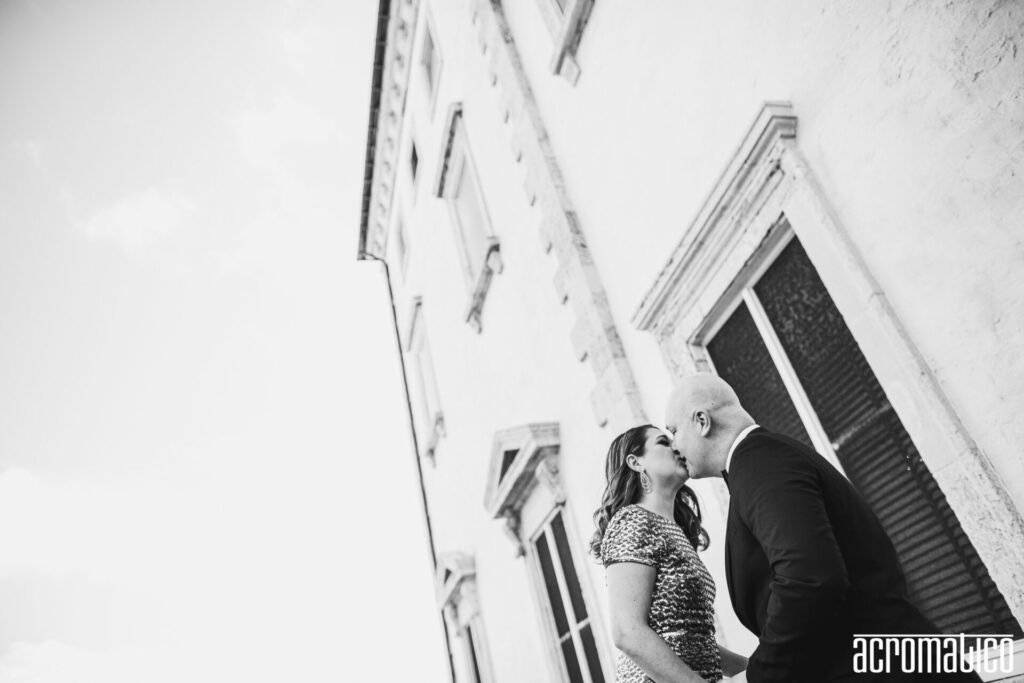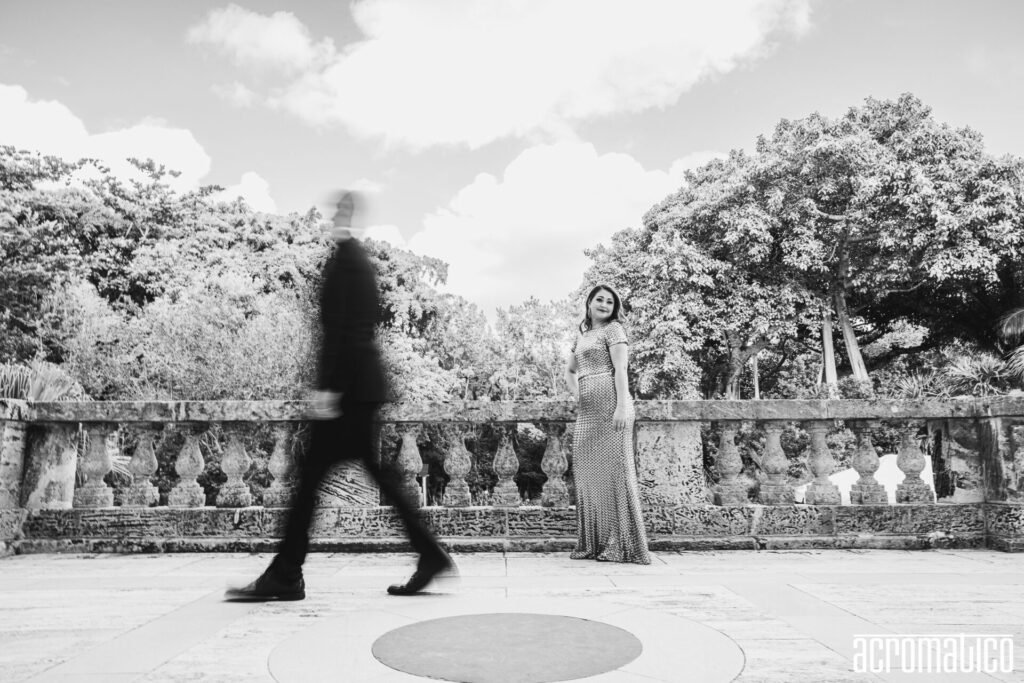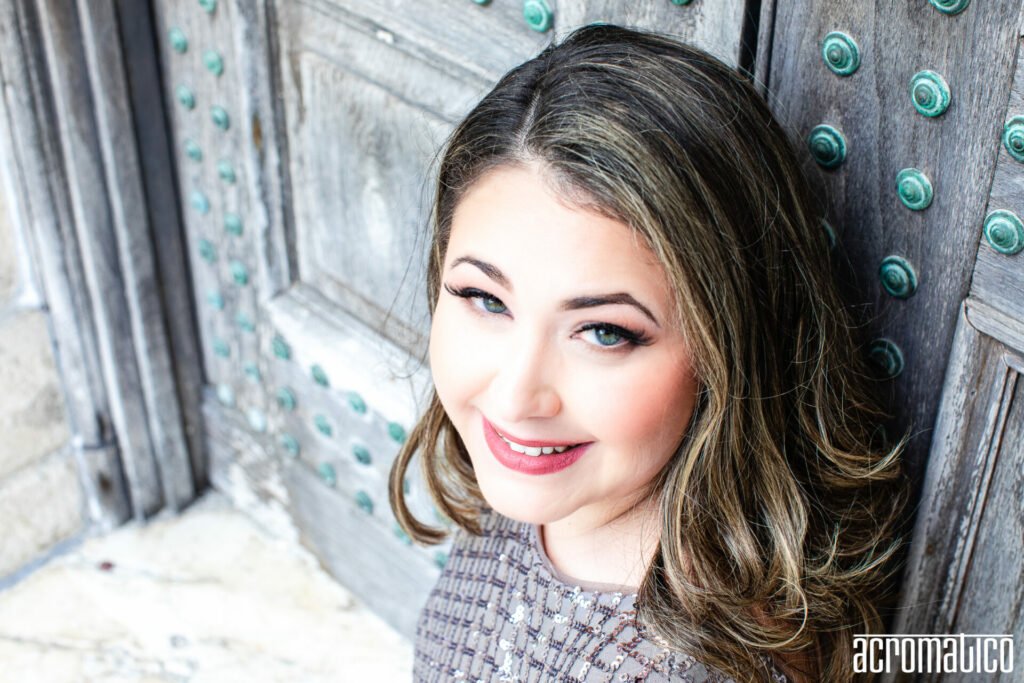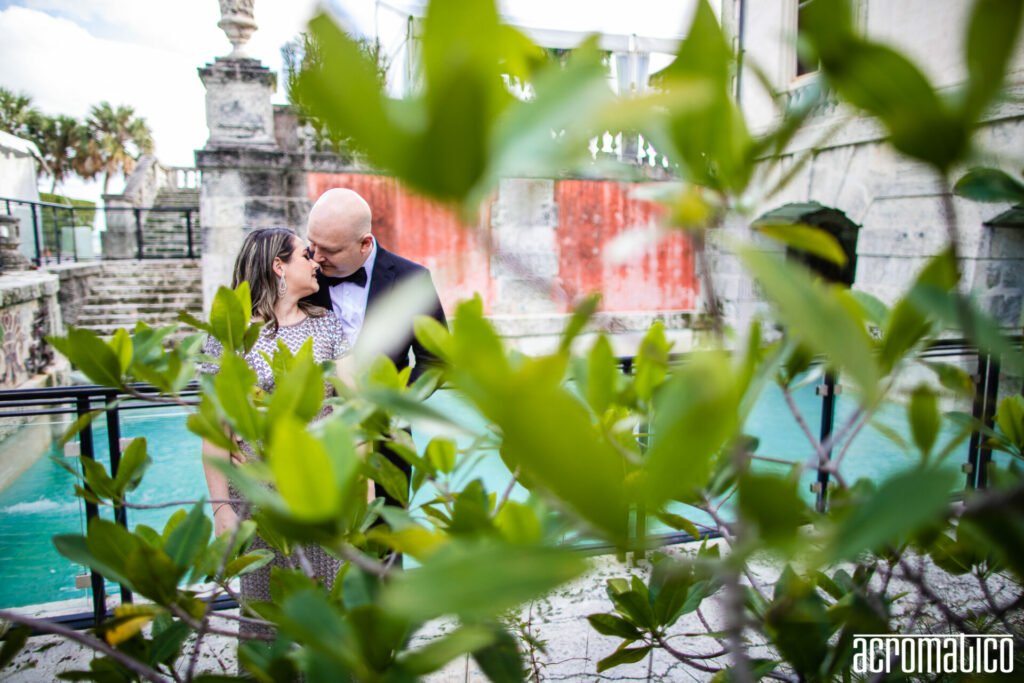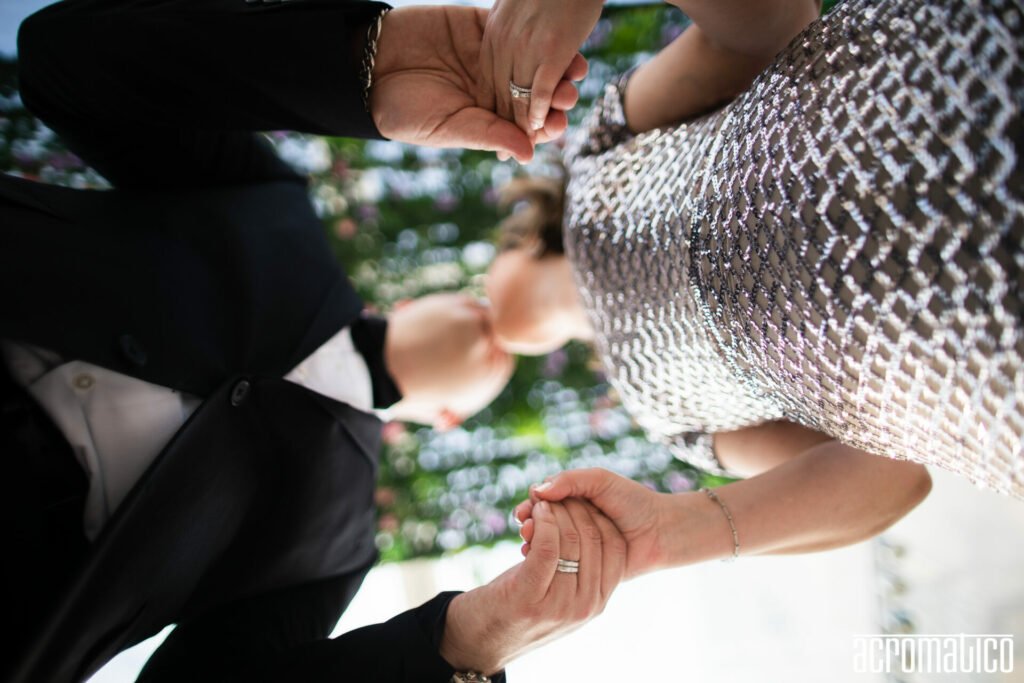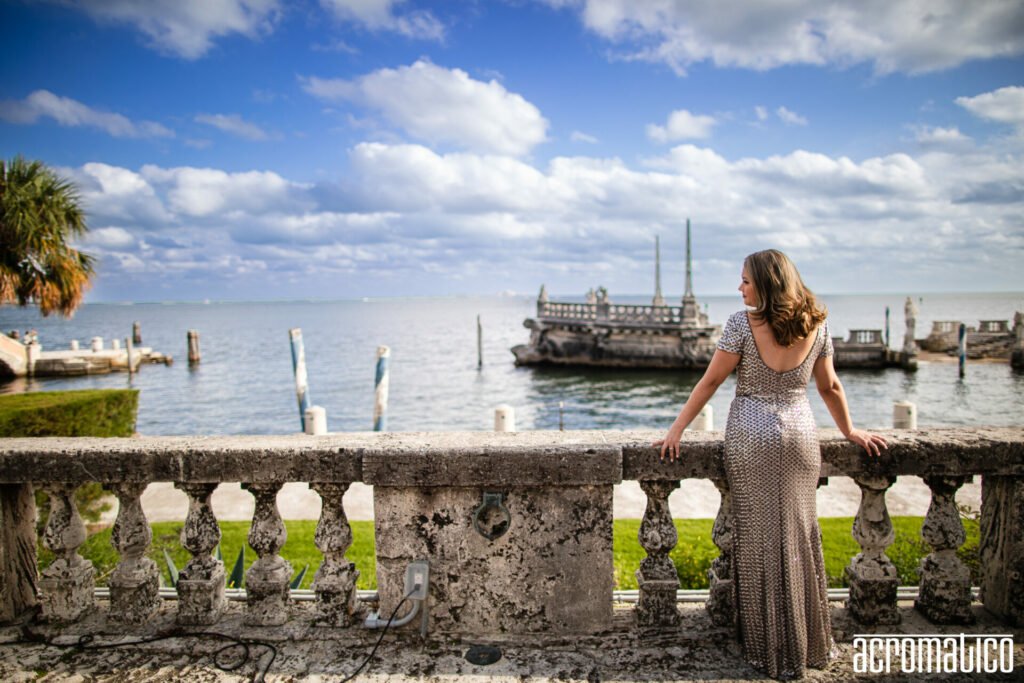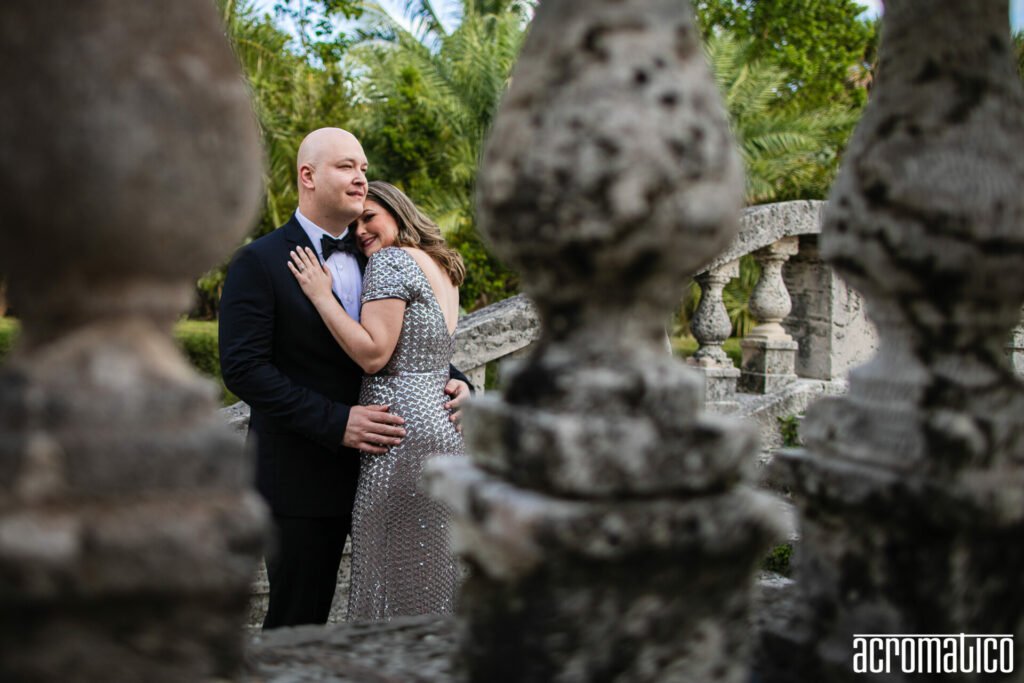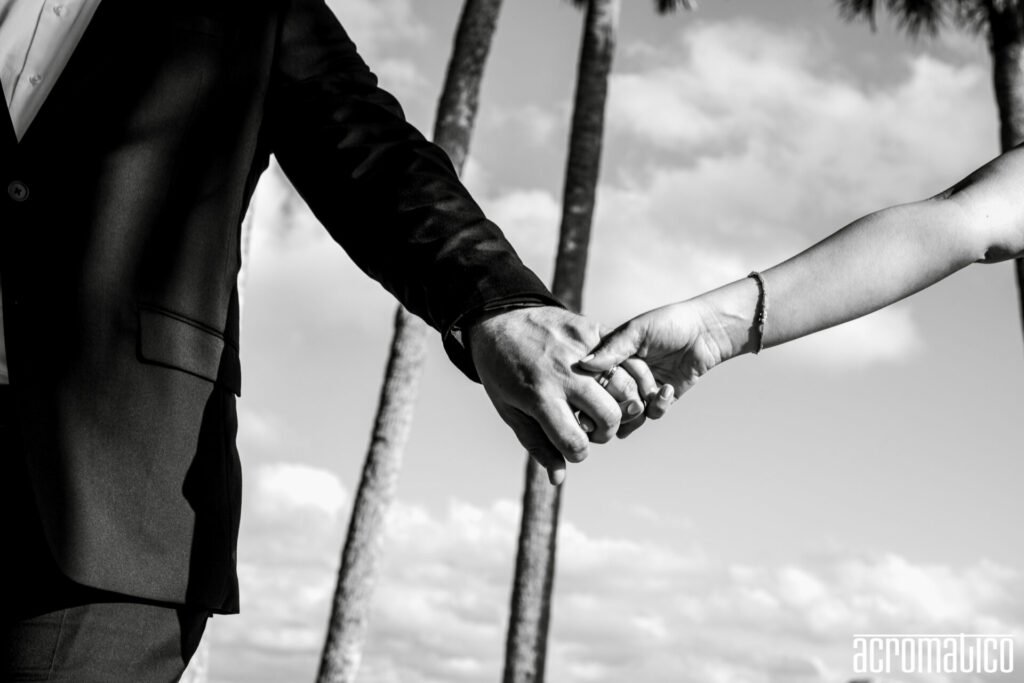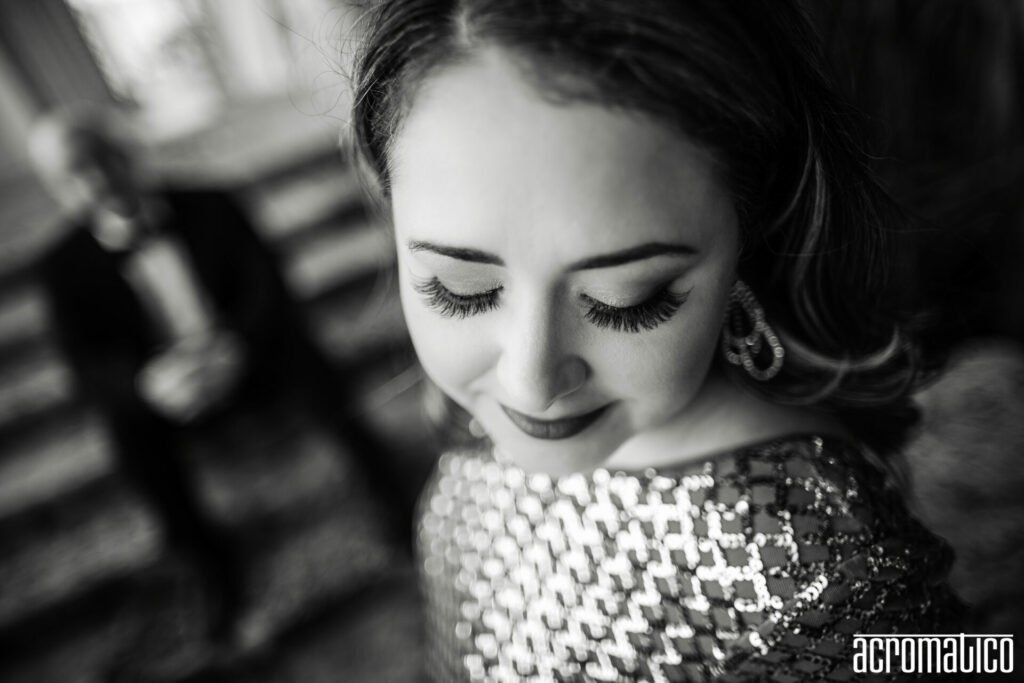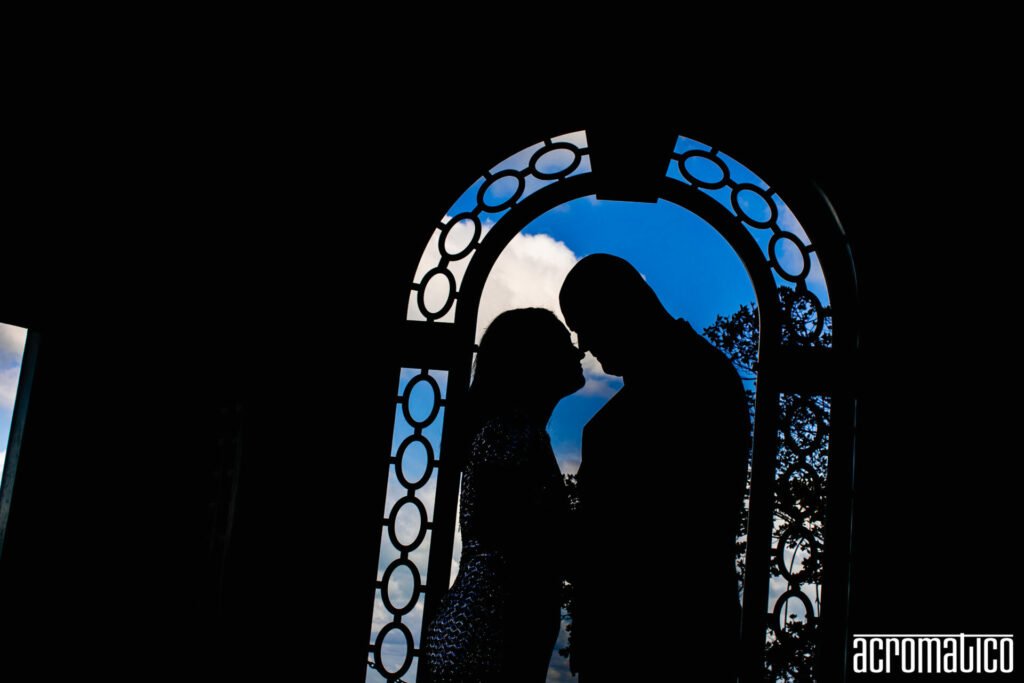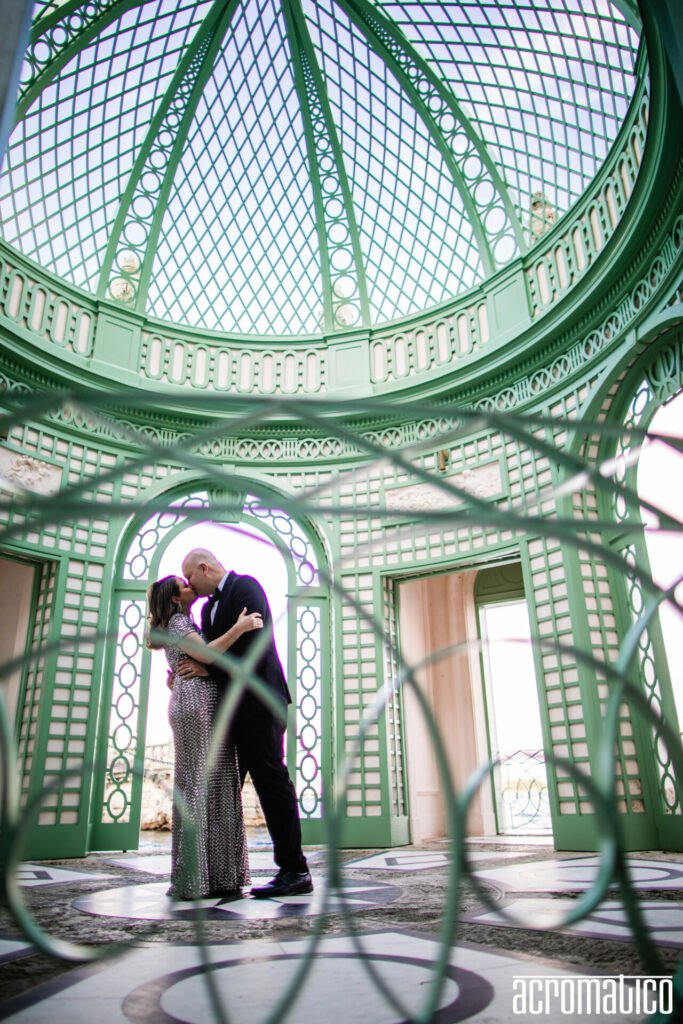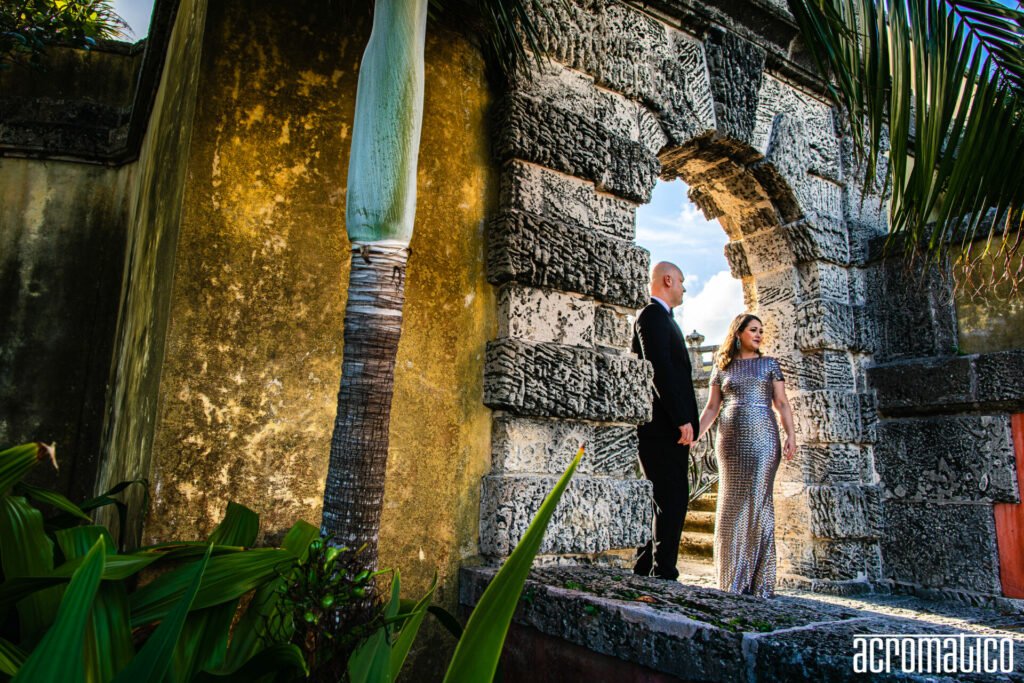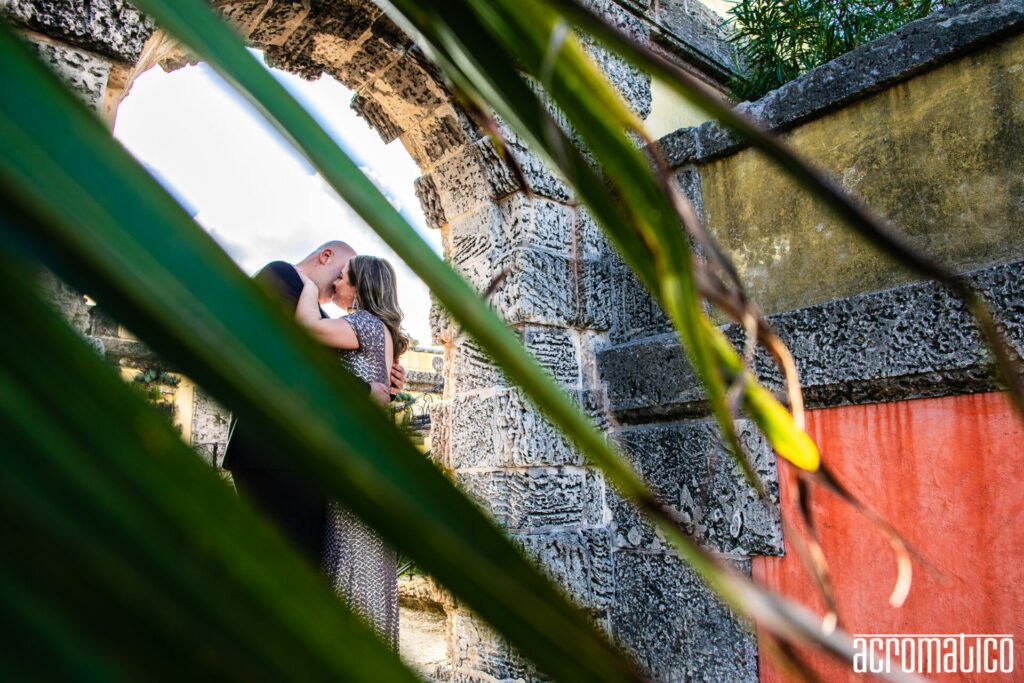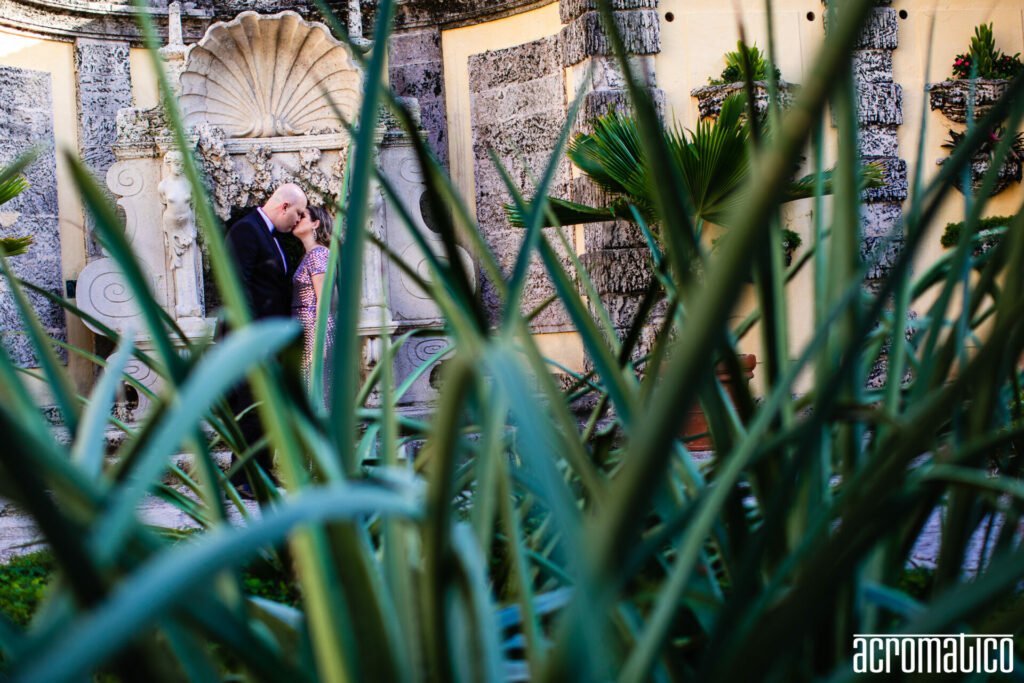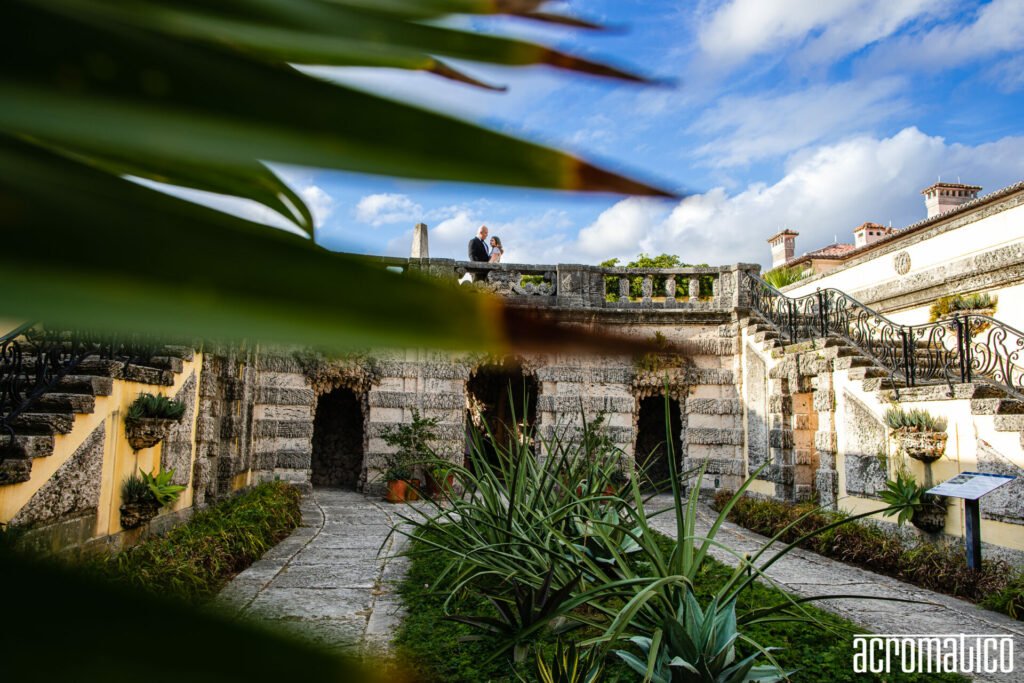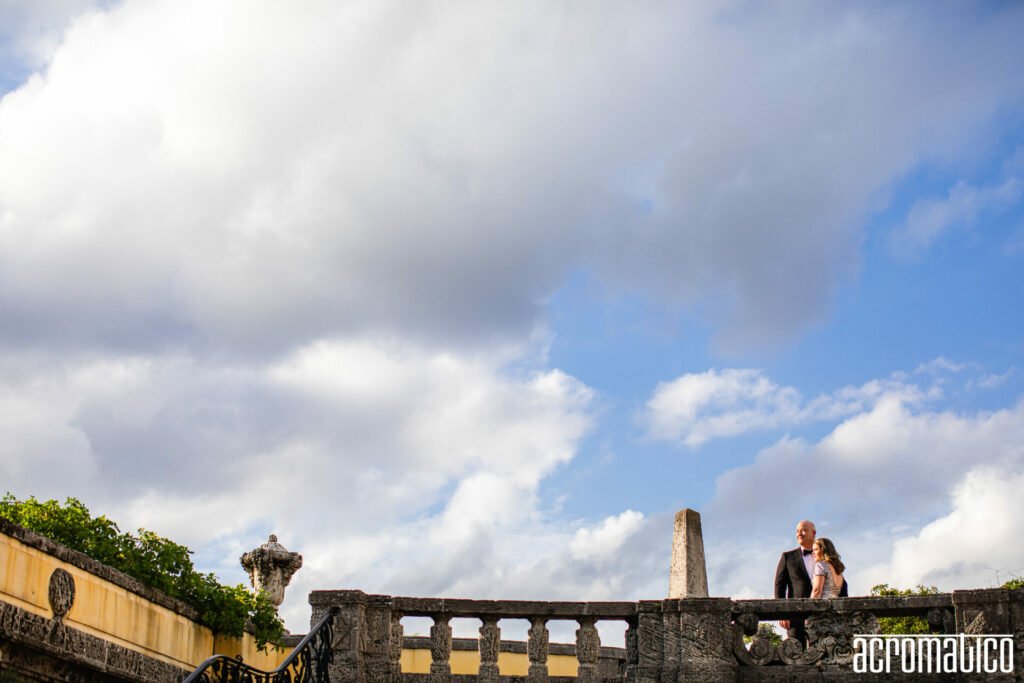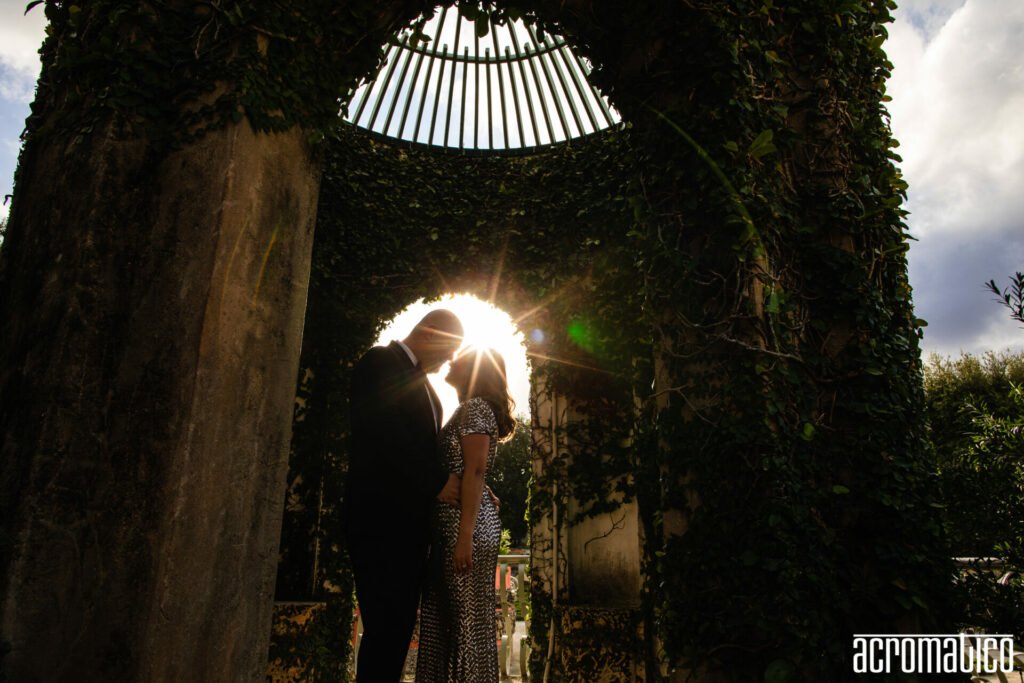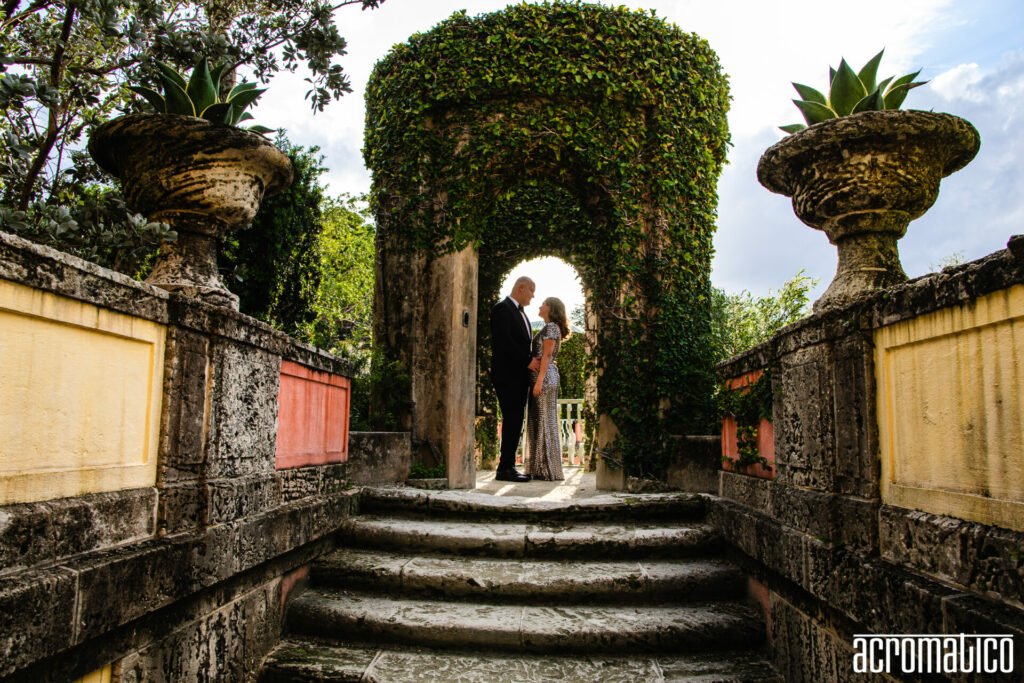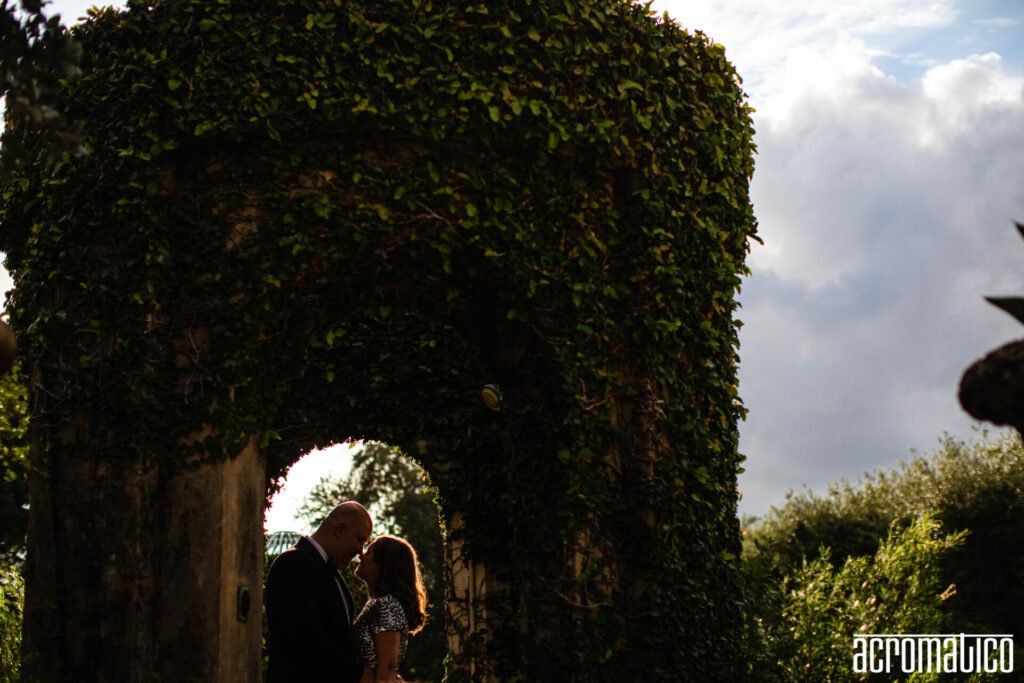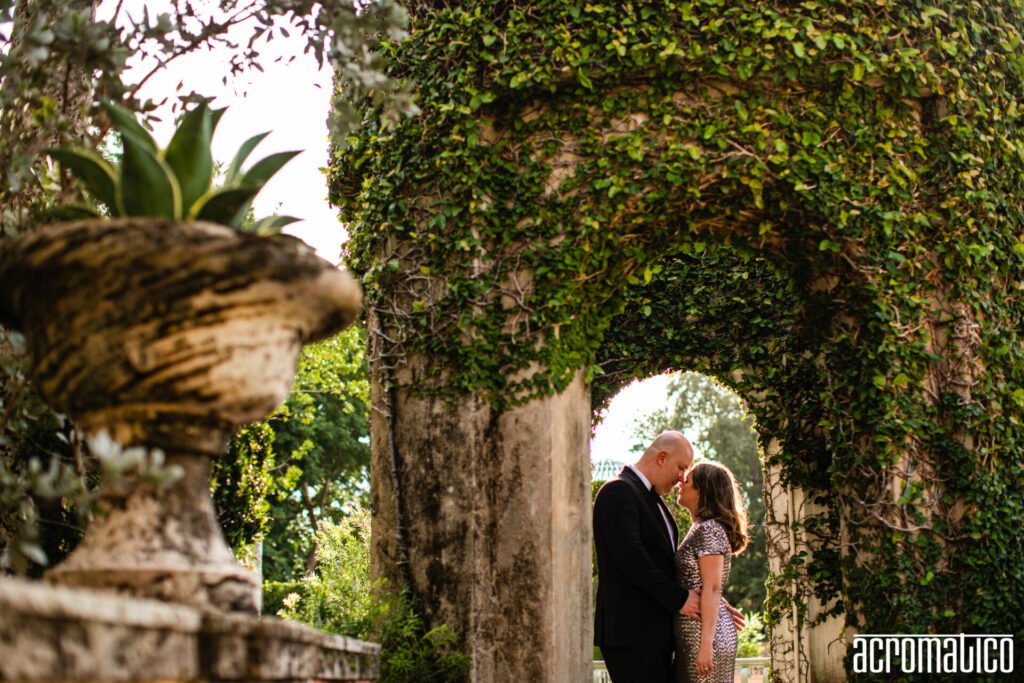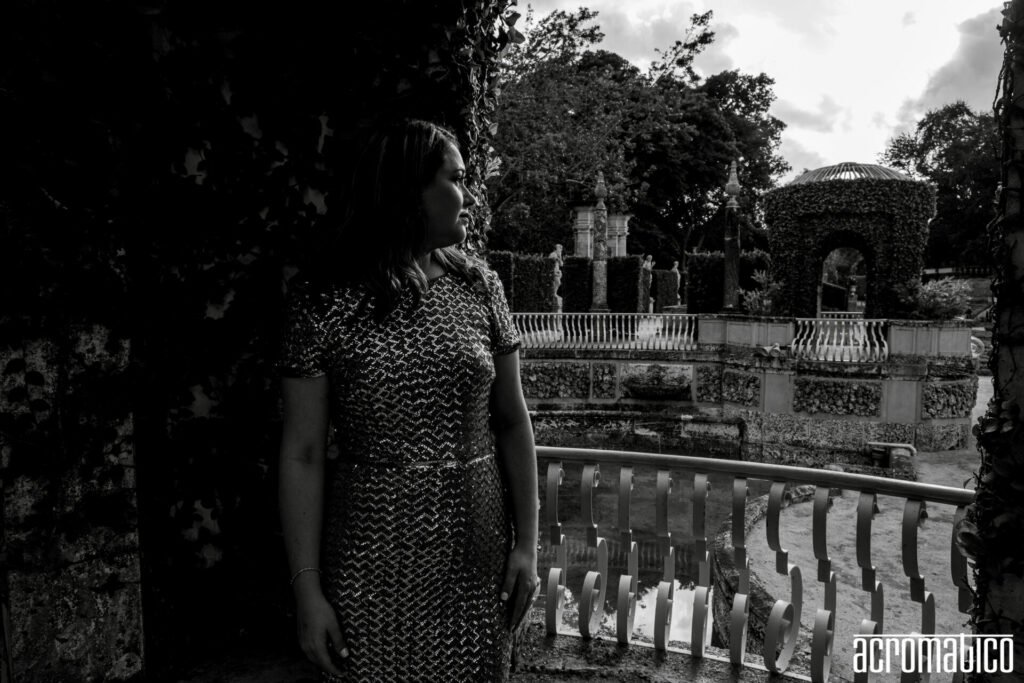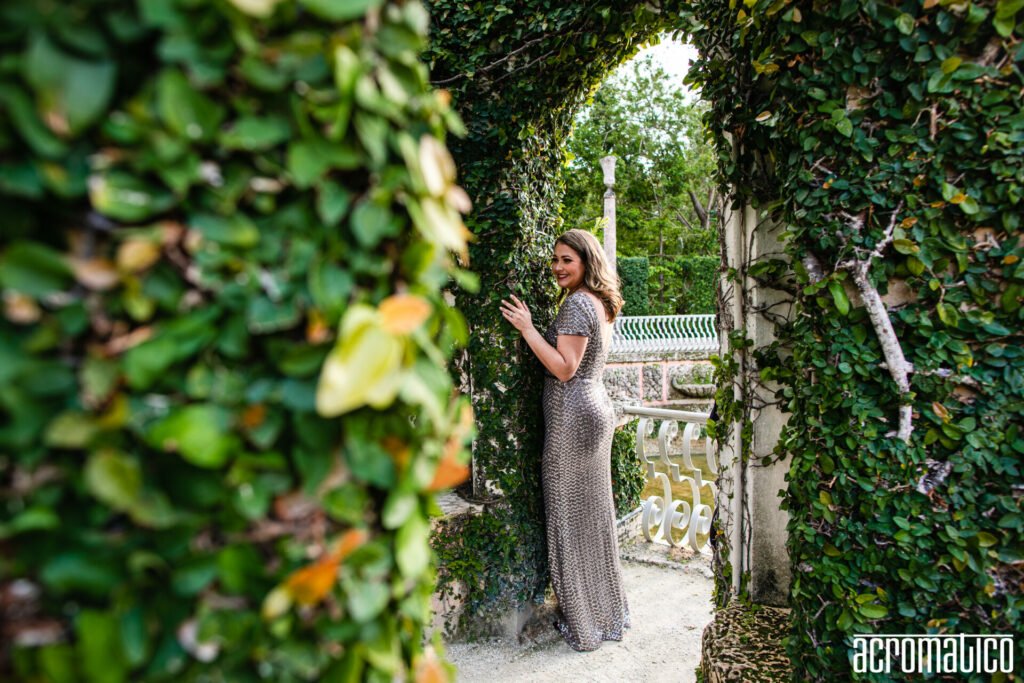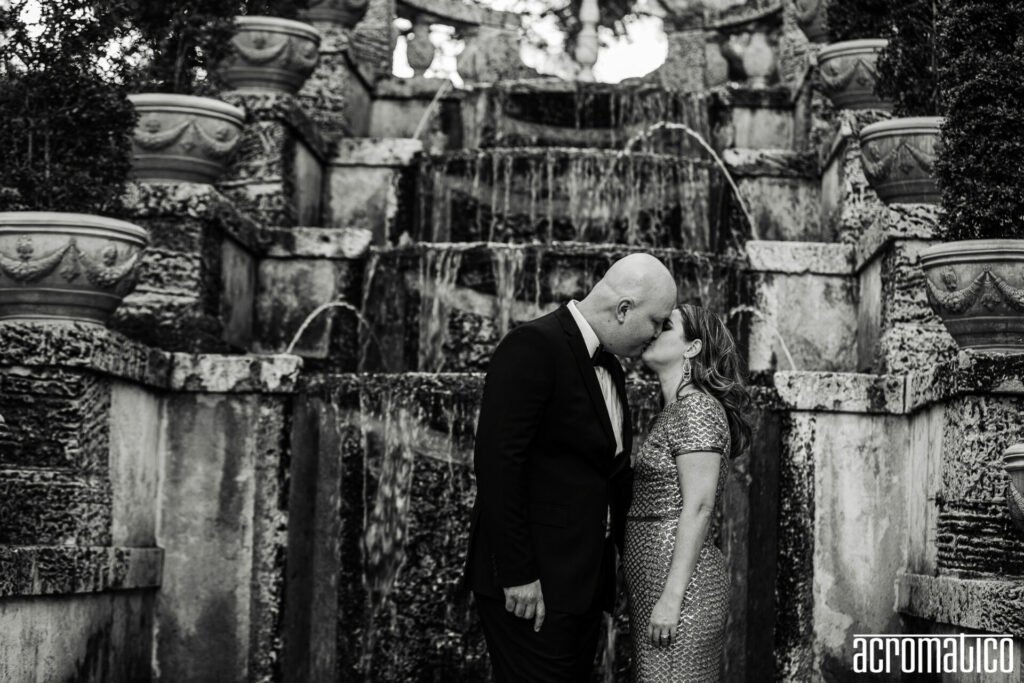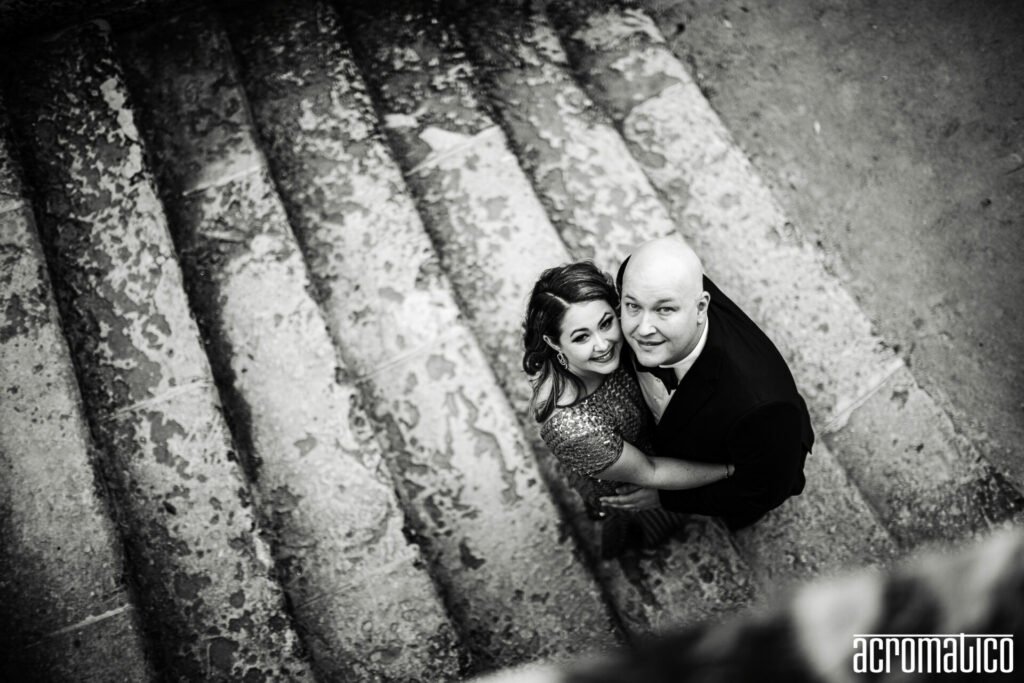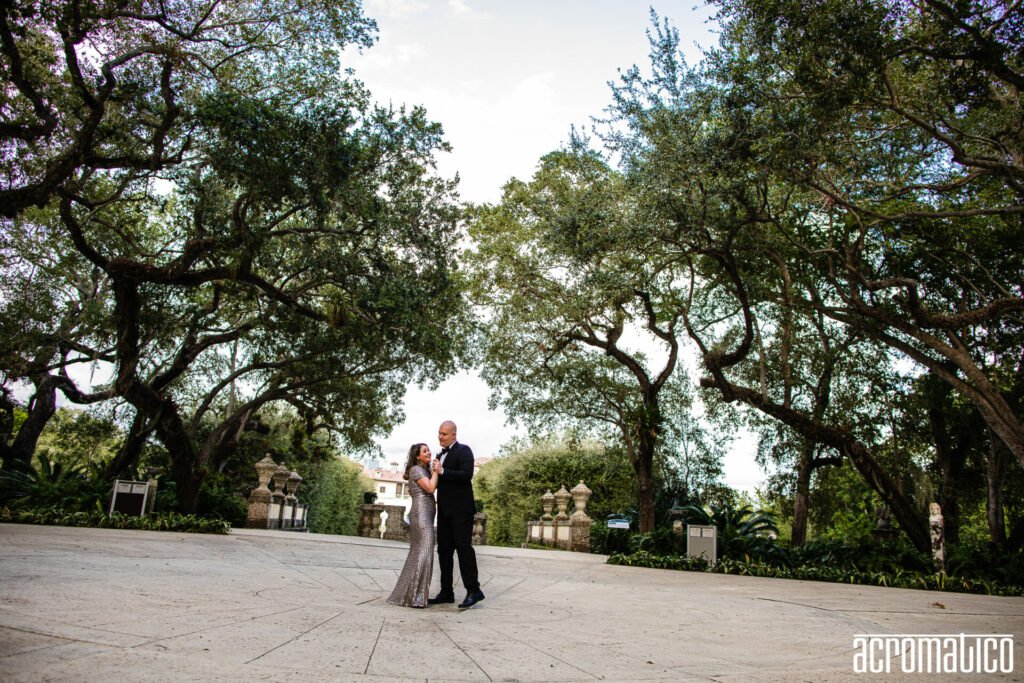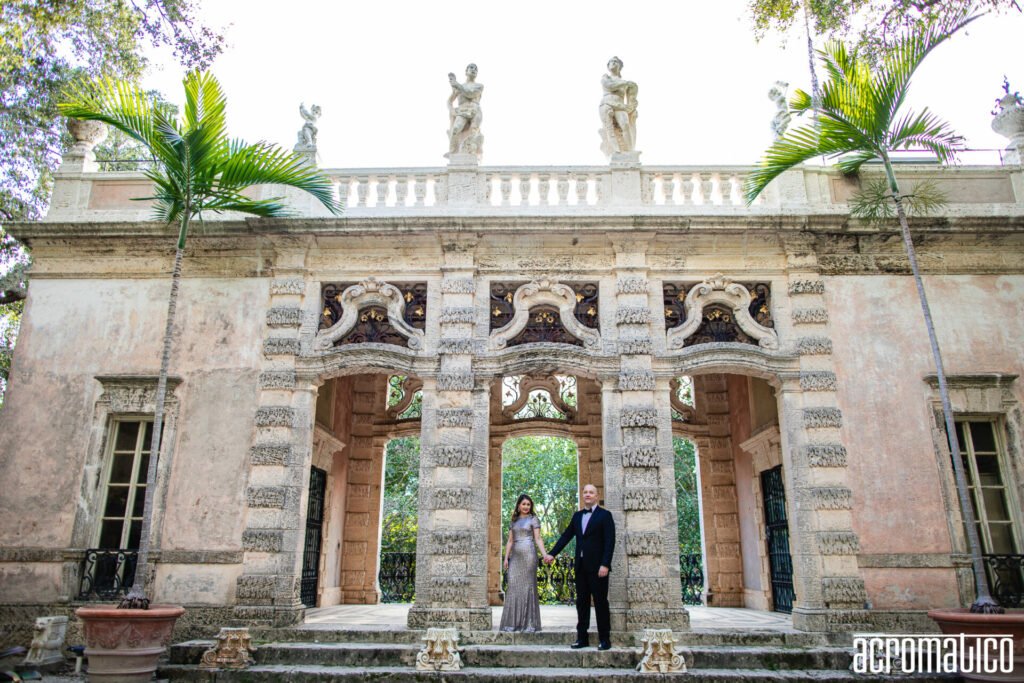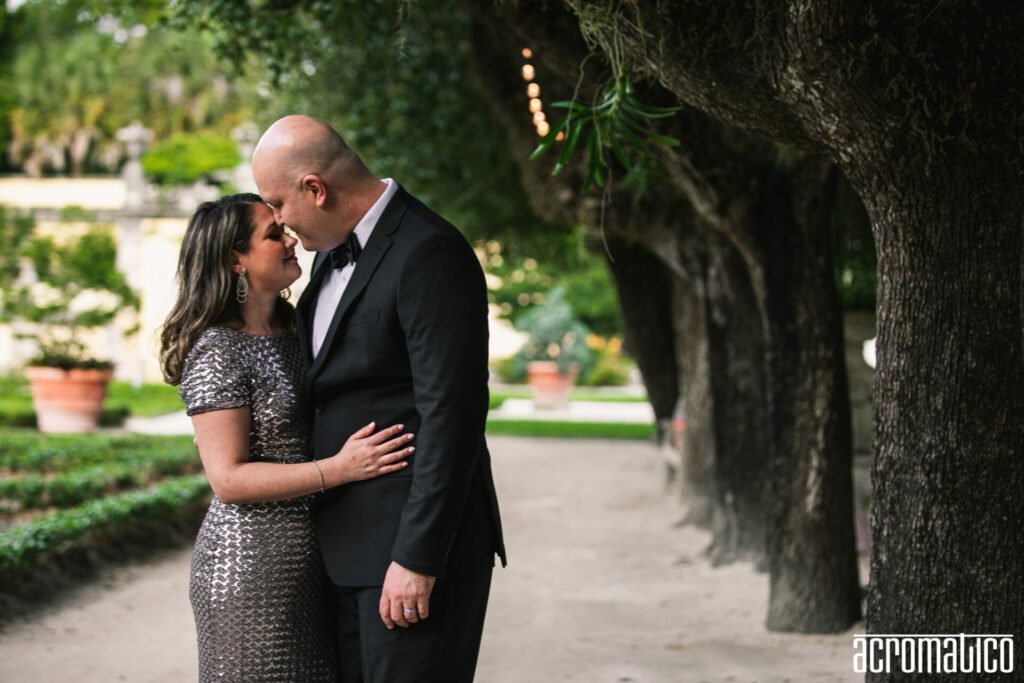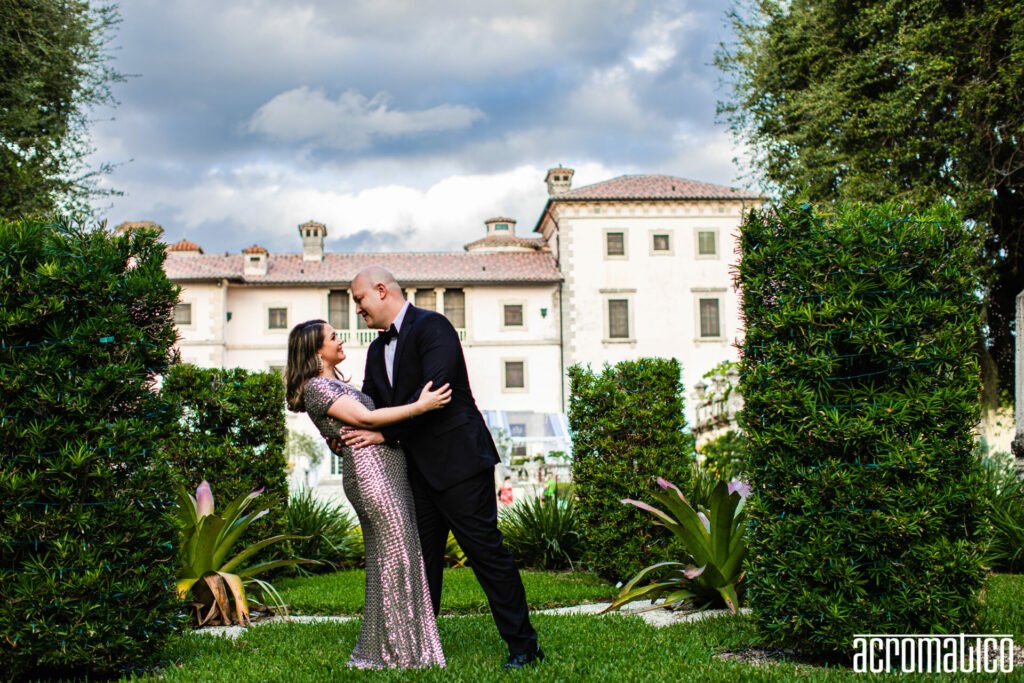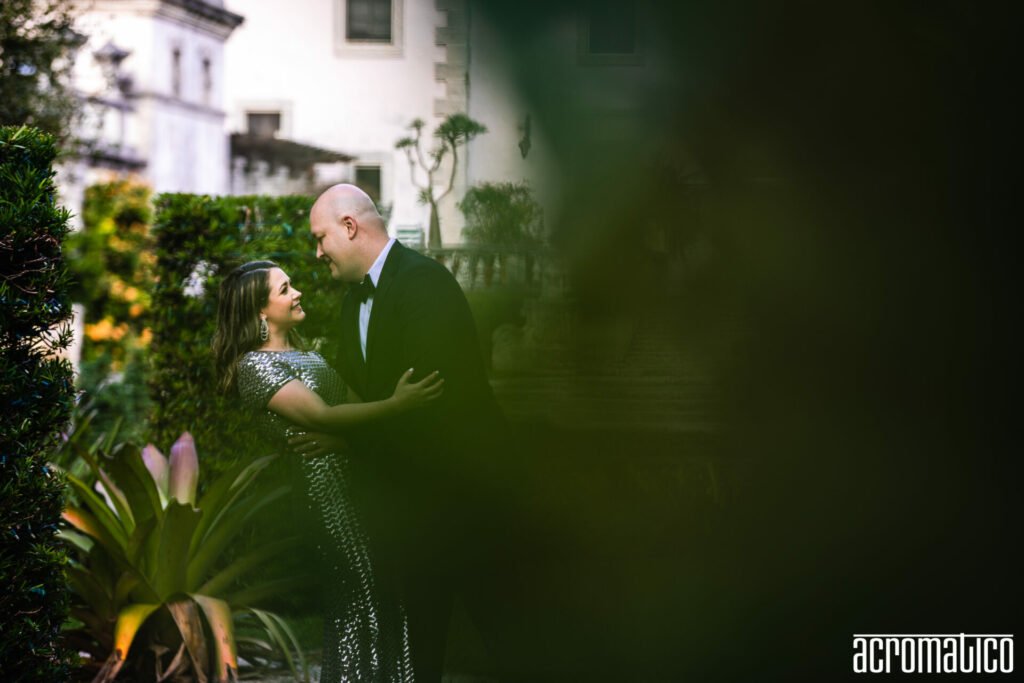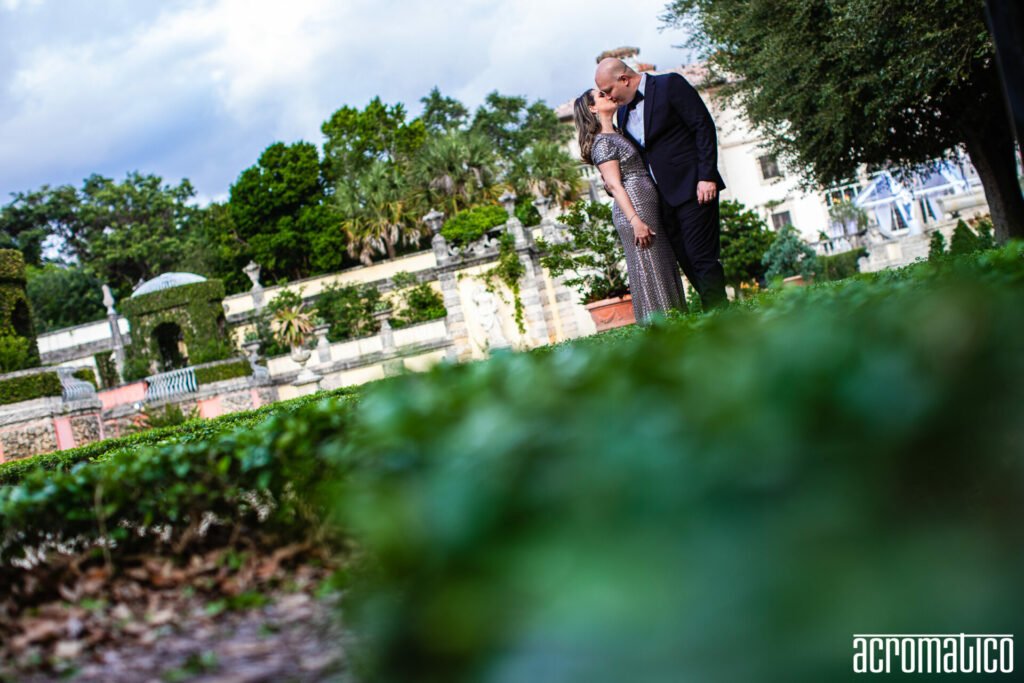 How to make the best out of your photo shoot at Vizcaya Museum and Gardens
Arrive early. There's so much to do and see at Vizcaya that with 2 hours you would not be able to cover everything. Plus, between obtaining and paying for your photo permits, to walking inside in the dozens of acres, you're going to want that extra time. We always recommend around 2.5 to 3 hours of coverage to be able to maximize your day at Vizcaya.
Hire a professional photographer that knows Vizcaya well.
This is very important because you wouldn't want to miss incredible details of the place and Vizcaya's remarkable surroundings on your photos. From the iconic (and little hidden) coral cave to the famous ironman movie scenes, you're going to feel as if you're taking photos in Europe while being in Miami.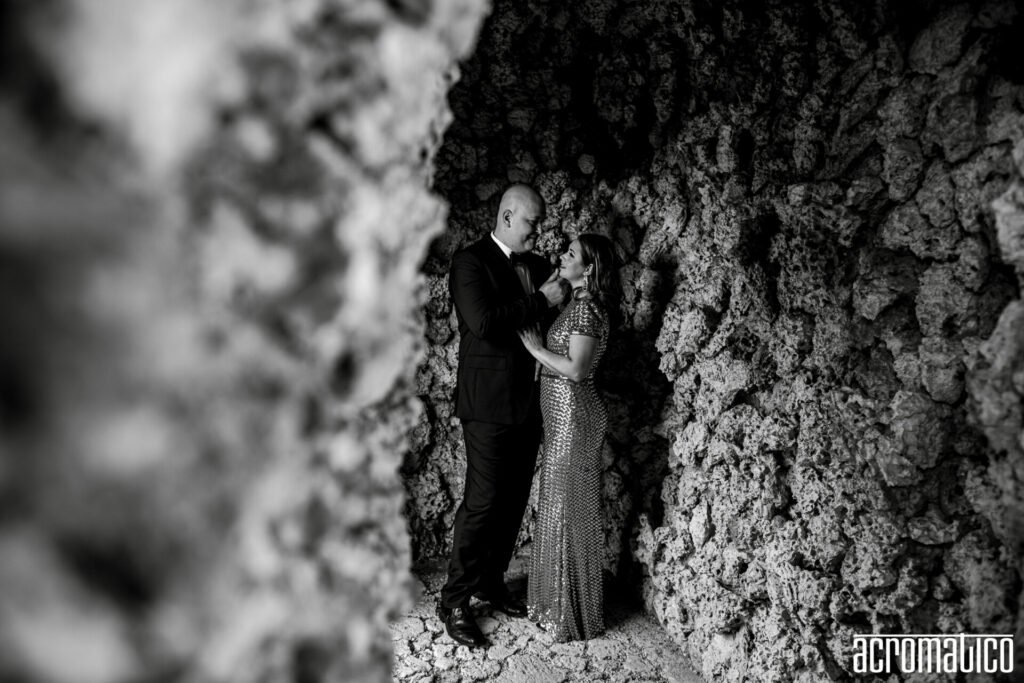 Did you see the scene from Ironman? (3:25) This beautiful European house is now even more famous than before because of its appearance on this superhero Marvel movie. And quite frankly, if they chose it as a location, it should tell you that Vizcaya is quite remarkable.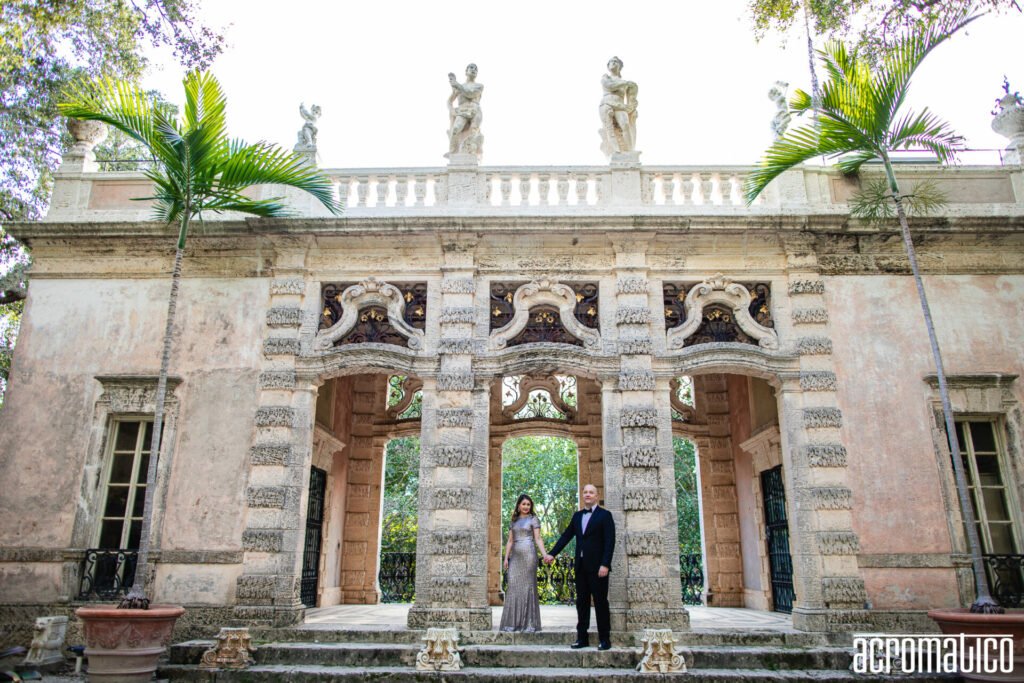 How to dress for your Vizcaya photo session
In our honest opinion, we feel that this place is grand, so anything goes. Don't be afraid to show up on a gala dress or a delicate, light & airy look. Nothing is too much. We do recommend 2 outfits if you're looking to have a variety of scenes taken, and if you're wondering where to change, they have a place on site.
How to hire the best professional photographer for your Vizcaya photo shoot
When it comes to a special occasion, such as your proposal, engagement, anniversary, portrait, quinceañera, or even your wedding, you will want to choose a photographer with an incredible reputation that guarantees your images will be what you want, and more. You're making an investment, and your experience and outcome are truly important.
Time after time, we come across couples that regret their decisions so much on choosing a photographer on a whim, because they didn't think of the impact that this was going to cause on their lives. Knowing that these will be the images you will choose for your children and the children of your children for generations to come. Don't take it light, because these moments will never return. And since you're already making an important investment, make it on the right photographer.
Ask all of the questions that you would want answered fearlessly, and have a one-on-one sit down before making a commitment, to know if you are on the same page. A photographer is not just there to take photos. They're there to create fine art, and we truly believe that every image created should be its own masterpiece.
If you're looking for a professional photographer that can rock your socks, feel free to reach out to us. Let's connect and see if we're the right fit for each other 🙂
---
---
You might also like
---